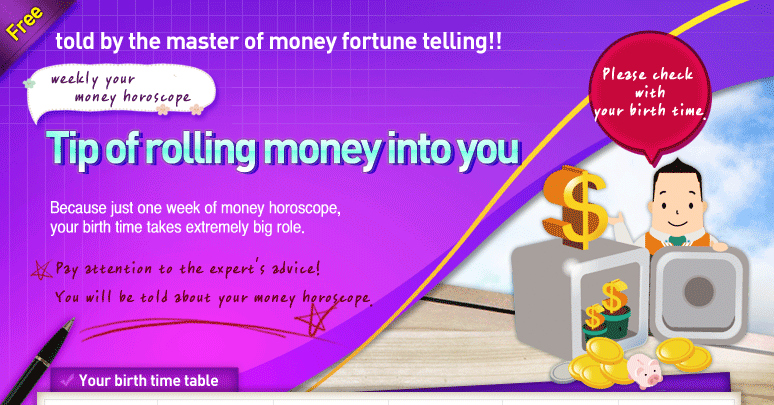 Your money horoscope between 2022-08-10 ~ 2022-08-16.
Tuesday, Friday, Sunday
1pm, 3pm
Now is the moment that you will gain an income, so make a wise expenditure as well as learn how to manage your property to focus on earning money. You should avoid spending money impulsively from unexpected windfall. Trading and investment won't produce much income and may cause a loss later, so make discreet decision.